Powering Intelligent Transformation with SAP
Accelerate
digital transformation
with SAP
NCG builds on the power of SAP by fusing our expertise with cutting-edge engineering. We create intelligent add-ons, industry templates and accelerators that enrich SAP solutions with strategic capabilities.
SAP Consulting, Implementation & ODC

With robust SAP testing, rapidly identify and resolve issues before go-live. Ensuring smooth performance, security, and integration.
Automating SAP and IT processes boosts agility, resilience and productivity. Let our experts automate your mission-critical operations.
Streamline workflows with RPA
Automate provisioning and configuration
Schedule and distribute reports without manual effort
Building Your Extended SAP Team
Realize Your SAP Potential with the Right Experts Your SAP success hinges on the strength of your team. The right consultants bring proven experience and expertise to unlock the full value of your investment. Our uniquely qualified personnel have delivered transformative SAP solutions for leading global enterprises. Leverage our learnings to maximize your own success.
SAP support and consulting
Functional consulting to streamline processes across FI, CO, SD, MM, PP, PM, QM, WM and more.
Targeted support for optimizing specific modules, resolving issues, and enabling users
End-user training for driving adoption and maximizing the value of your SAP solution
Gain access to proven SAP expertise without the overhead of full-time hires. Our flexible services fit your needs, on your terms.
SAP Consultants
SAP senior consultants
SAP ABAP developers
SAP BASIS administrator.
SAP project manager
Business process analyst
SAP solution architect
QA analyst
 
FAQs on NCG's SAP Services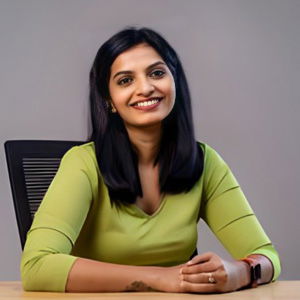 Say hi to Ramya!
With her trademark blend of discipline and fun, Ramya takes on massive projects without breaking a sweat.
She leverages extensive experience managing complex IT services implementations to steer enterprise initiatives to success.
Outside of work, you can find Ramya indulging in her favorite snacks while binge-watching the latest shows.
She always has a recommendation ready for the best new series or foodie hotspot.
Ramya balances methodical project rigor with an adventuresome spirit seeking out new experiences. Her care for people infuses warmth into her leadership style. With a skill for bringing people together and passion for achieving the extraordinary, Ramya motivates teams to perform at their peak. When she sets her sights on a goal, consider it done.
Clients value Ramya's commitment to their success and partners admire her spirit. We're delighted to have her energy propelling projects forward and brightening up the office.