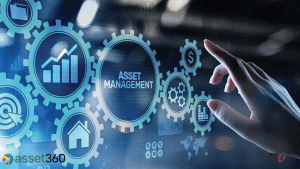 Asset management is the process of maximizing a company's assets in order to offer the best returns to all stakeholders. It is important that a company is able to manage its assets and use them to achieve the highest possible returns. Keeping track of the assets in your company is an important task that can save money and time for the company. You can see where your assets are, how they are used and when changes are made.
ITAM provides a common operating environment in which you can use your IT resources. IT Asset Management (ITAM) enables organizations to know what assets they have and where they are in order to ensure that these assets can be tracked and properly secured. If an IT security administrator does not know where the asset is and how it is managed, or if it is vulnerable, it could be much worse.
IT facilities that are not reported to the network or do not respond correctly to security updates, it is important to know where these facilities are located so that technicians can quickly locate them through a visual inspection. IT facilities and provide security administrators with the information they need to properly secure them. It shows the assets used, the associated costs in the center department in which they are used, and their location.
IT asset management software helps companies gain visibility into their hardware and software assets to see the value of each piece of the puzzle. Making smart and informed decisions requires an understanding of how each asset affects the needs of the organization. NetConnect's Asset360 IT Asset Management Software provides a comprehensive overview of assets and their impact on operations. Supported by powerful automation, these tools can provide IT, asset managers, with the data they need to answer when, how, and why questions about hardware or software management are asked.
The aim is to enable managers to control and actively optimize processes with regard to quality and efficiency. The purpose of this software is that facilitating and improving the lifecycle management process, resolving problems and tracking assets in real-time across a wide range of hardware and software assets is a business tool that every business must-have. Honeywell has comprehensive tools for monitoring equipment, field equipment, and processing units. This makes it easy to track assets and make them available for a variety of business processes.
Many companies realize how much they could lose if they do not update the way they track and manage their assets. Asset management is defined as the process of cost-effective development, operation, maintenance and sale of assets. By tracking the assets in an organization's inventory, you have a better understanding of what assets are available and what can be used to achieve optimal returns. This plays a key role in the functioning of a company or company.
While you can manually track your assets from spreadsheets, this solution can lead to inventory information that quickly becomes obsolete and unreliable. Keeping an eye on asset health, which serves as an indicator of when guarantees, leases, licenses, and assets expire, is no easy task. Many organizations prefer to streamline their asset management strategy by using asset discovery tools to automatically import third-party inventory data and catalog all assets in a central repository. Asset Management Software may contain notifications sent to you by e-mail when your inventory falls below a pre-determined threshold, when an asset maturity date occurs, or when it is time to renew asset contracts.
Asset management enables companies to understand how their assets can function most effectively. Proper asset management can help you optimize your operations, including the resources you use. Asset management also includes an assessment of the risks associated with the use and ownership of your assets. A proper valuation of your assets can not only help to identify the associated risk but can also provide a solution to avoid it.
Asset Management is a system software associated with asset management. This tool allows users to view assets from multiple angles, including the perspective of their owners, their users, and the organization as a whole. It provides organizations with a clear picture of where certain assets are located, what they are used for and how they are used. A unique asset management infrastructure that provides a comprehensive overview of all your assets and how they are used.
This allows asset managers to extract maximum value from their existing assets, plan well in advance for future asset needs, and eliminate unnecessary spending. IT asset management solutions also help you reduce costs by consolidating how your IT budget is invested, executed, and associated with current usage and future spending. A recent report suggests that organizations can save about 30% of assets by implementing an ITAM program. Asset theft is something that organizations large and small regularly encounter.
Let us help you manage your IT Assets
Visit : NetConnect to learn more about our Asset360 – A complete 360 solution to manage your IT and OT Assets.