Asset360 - NCG Asset Management Solution
Asset360 is a fully functional IoT application software for Real Time Asset Integration, tracking, Monitoring & Management. It is fully customization tool for delivering application specific to the user. It is smart Asset management system to break all the barrier and limitations of traditional asset management system.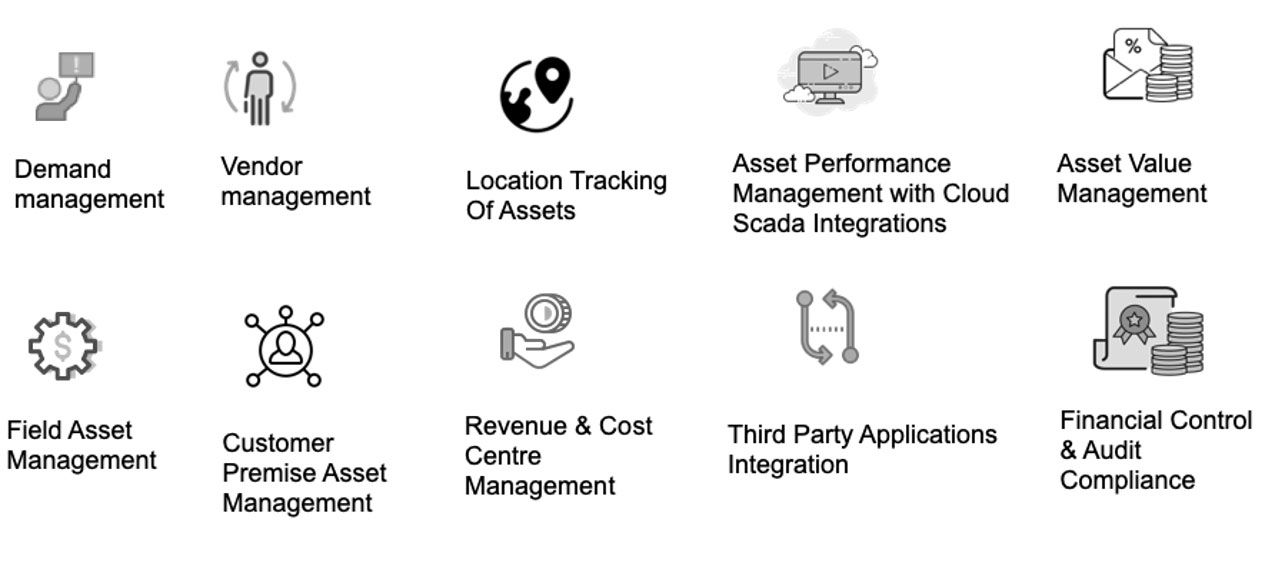 A common and predominant application of the IoT seen across industries is for physical asset management and monitoring and predictive maintenance.


Traditionally asset intensive industries like Manufacturing, Industrial Machinery, Logistics and Transportation, Oil and Gas, Heavy Machinery and Construction, Equipment Rental, etc. are constrained by lack of visibility of their assets and they continuously try to track their RoA. Most of these companies are interested in monitoring their assets, the work each asset is doing, whether it is being overworked or under-utilized, the current location of the asset, the lifetime value of the asset etc.


A study conducted by Forrester and SAP shows two-thirds of companies in these sectors are using or planning to use IoT-enabled asset monitoring solutions.
The 'Internet of Things' is here to stay. Asset360 system is a new generation concept and a comprehensive enterprise Asset Management application.


It proves to be successful in enabling asset owners to manage and maintain their plant, facilities, and equipment in a much more efficient manner. Leaders of organizations have little choice either to get onboard proactively or be forced to adopt by the competition or to be disrupted.


Success will come from partnerships and the entire ecosystem players
Select Date and Time
Schedule Appointment