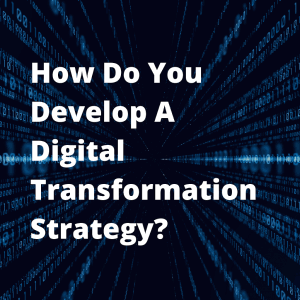 Digital transformation is the process of implementing technologies to modify key processes, processes, and services in order to better meet changing market requirements. A digital business transformation strategy helps you assess your current IT department and identify the changes that need to be made to compete effectively in the future. With the availability of exciting new digital technologies, companies are forced to think about how these innovations will affect their operations. The best digital transformation strategies are more than just adopting the latest technology. If a company goes in the wrong direction, it can end up wasting valuable time and resources on initiatives that do not contribute to business success. Sources: 2
NetConnect Pvt. Ltd. (NetConnect) is a Technology Solutions & Services organization that is in the business of helping customers in extracting greater value from their Operations. From helping our clients run their Technology to using our Technology to help them run their business, we are at the cusp of a significant transformation in creating value.  With a track record of over 20+ years, robust financials, the trust of over 100+ customers, domain expertise, and an incredible team, we are uniquely positioned to be the technology services partner of choice.
Our flagship products Ops360, Asset360, Bill360, and Secure360 are a must for any budding organization. Visit our website to learn more about NetConnect and don't forget to reach out to us for any query.
Visit us at 
www.netconnectglobal.com
Reach out to us:
sales@netconnectglobal.com