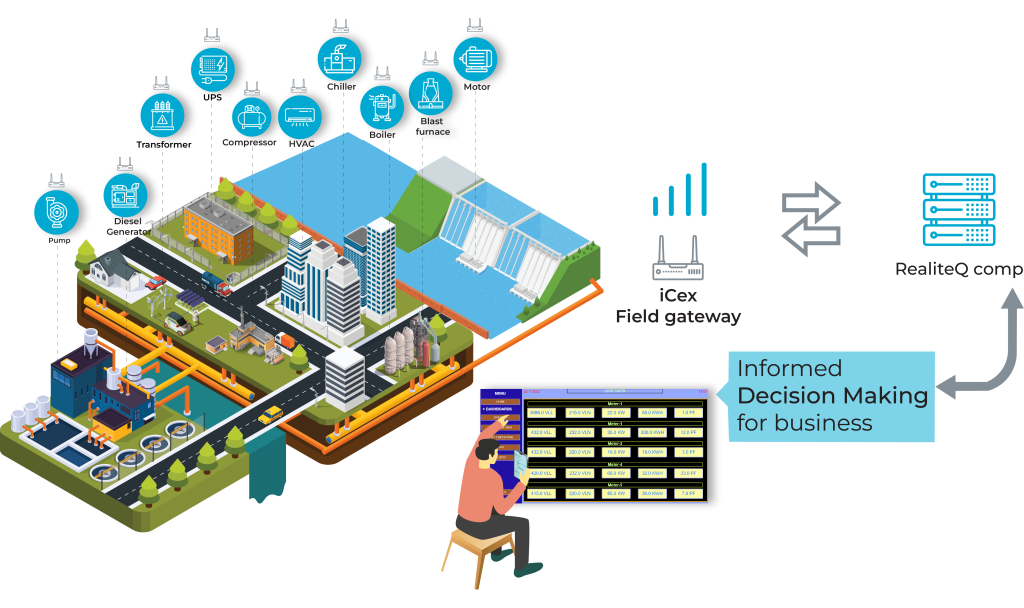 RealiteQ EMS provides the most comprehensive, intelligent, and compatible energy management solutions to reduce energy costs and enhance small, medium, and big businesses' overall operations.
The system provides proactive energy equipment monitoring, routine asset health evaluations, and an in-depth understanding of complex energy network usage patterns in buildings, industries, retail chains, geographically spread and remotely situated assets and smart city projects.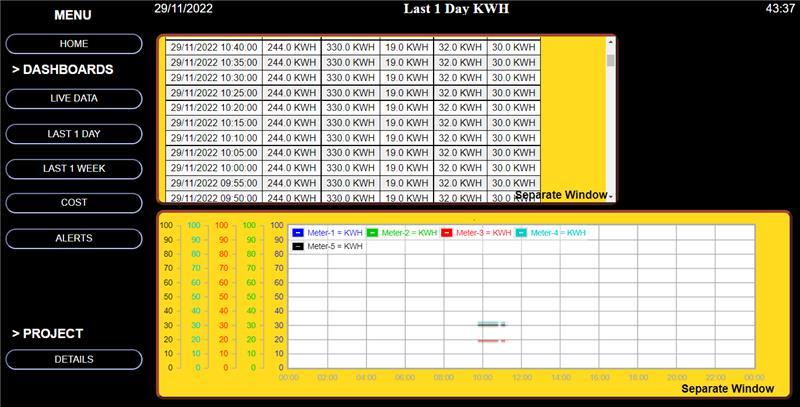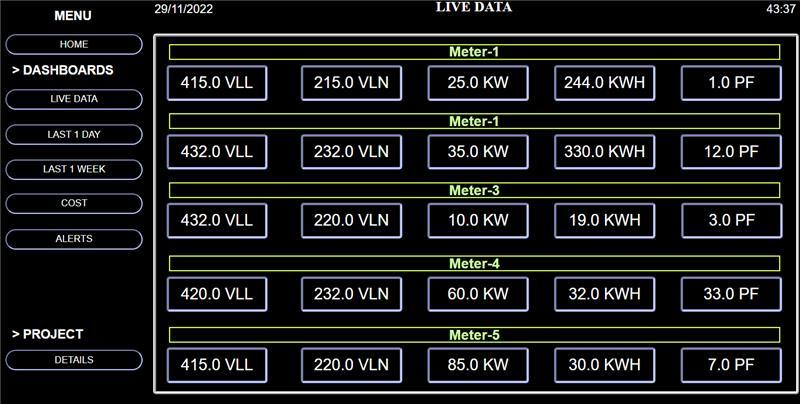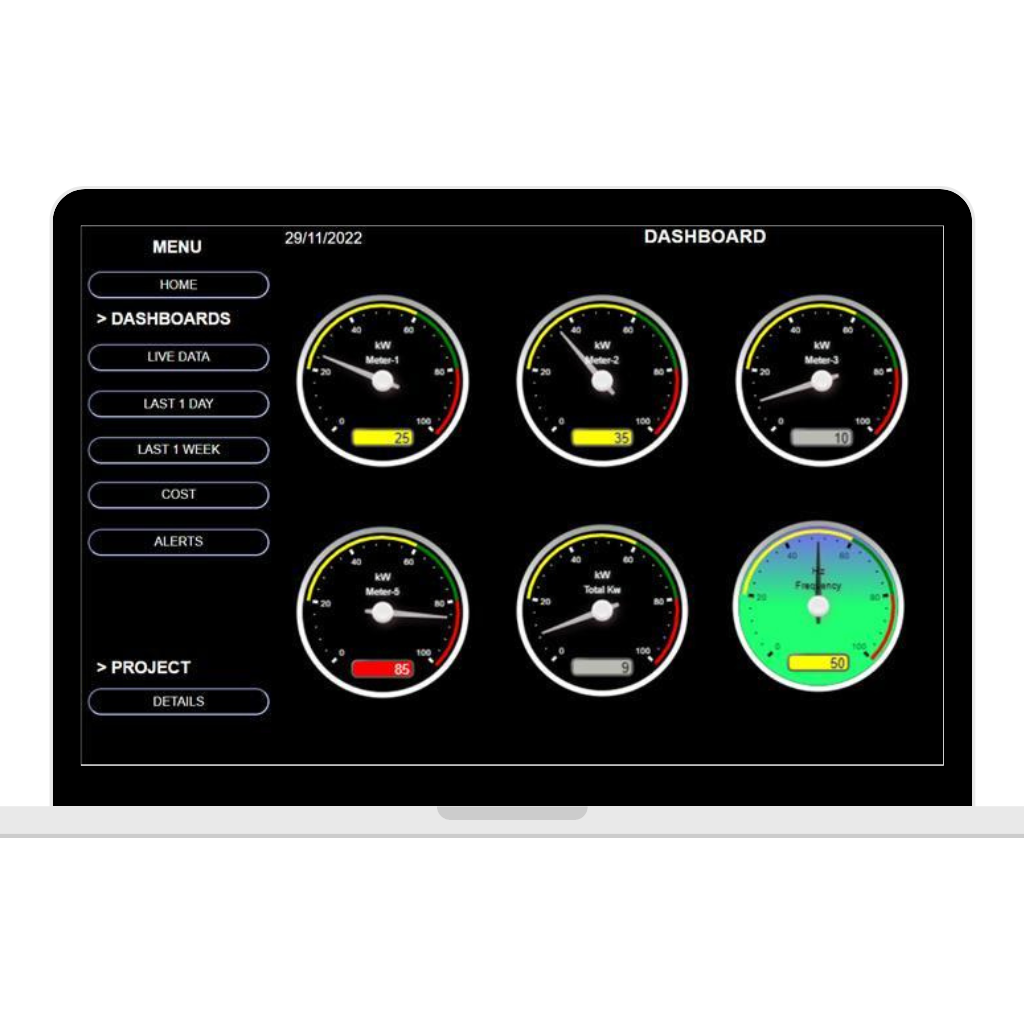 HTML 5 Web-Based User Definable Customizable Dashboards and reports. View your assets flexibly while monitoring various energy parameters on the fly on Smart Phone, Laptops, Tablets, Smart TVs etc. Access your Dashboards and Reports From Any Device with Standard Mobile Browser and Internet Connectivity.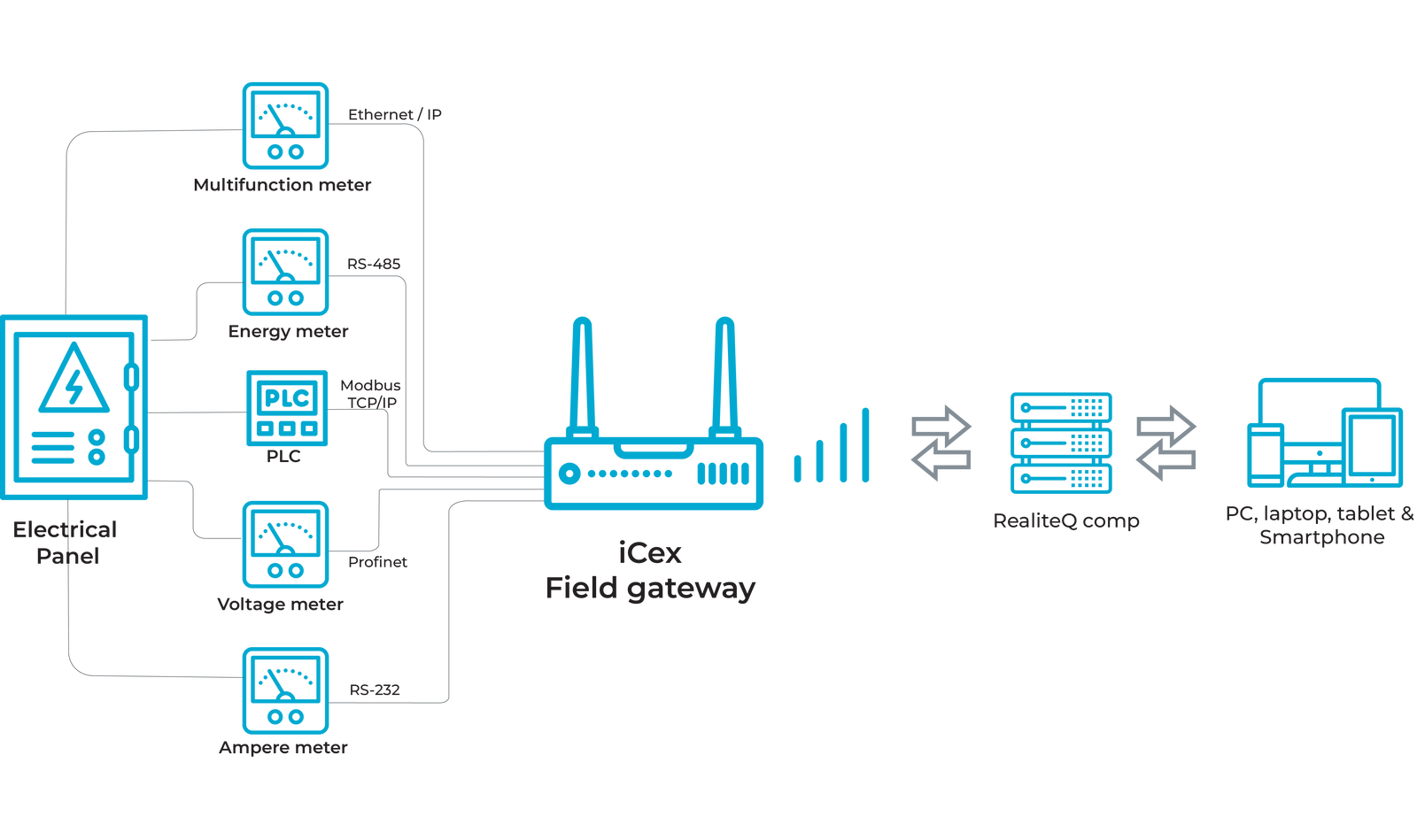 Use Case - Energy Meter Monitoring
The software communicates with MODBUS TCP/RTU, PROFINET, ETC. supported energy meters to acquire online data, processes the data and displays the data in Tabular, Gauge, Graphical or Mimic views as per user choice. Its enriched alarm engine, dashboard & reporting tool facilities help the user to take decisions proactively, thus eliminating any harmful events in the electrical or non-electrical system. The system also supports billing analysis for main & auxiliary supply. Further, the system helps the user to analyze carbon emission based on energy consumption.
1 kWh of electricity consumption equals 0.90 Kg of CO2 Emissions. Want to know how we can measure the Daily Electricity Consumption of your plant and increase your revenue?
WE BUILD Long lasting PARTNERSHIPS WITH OUR CLIENTS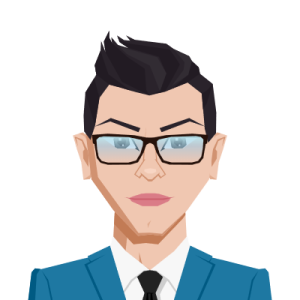 ready to build A future with us?
Ready to build your future with us and an exciting opportunity to be part of a project dedicated to building a brighter future for all? 
We believe that innovation and collaboration are essential to our success, which is why we are looking for people who are passionate about making a difference and working together to create a better future for everyone.
manav.o@netconnectglobal.com